Code of Business Conduct and Ethics
We revised our Code of Business Conduct and Ethics (Code of Ethics) and distributed it across the enterprise in 2020. Our Code of Ethics covers a wide range of subjects, beginning with our mandate to work safely then addressing our expectations regarding respect in the workplace, use of corporate resources, how we handle gifts and conflicts of interest, the obligation to protect confidential and proprietary information, and our commitment to human rights, environmental protection and sustainability. All employees and our Board of Directors, contractors, consultants, vendors, and other business partners are expected to uphold the highest ethical standards of business integrity. The Code of Ethics sets clear expectations that TEAM's high standards of conduct must be followed across our global organization in all job-related activities, regardless of business or personal pressures.
All TEAM employees are required to complete e-learning topics covered by TEAM's Code of Ethics, such as anti-harassment, anti-trust and insider training compliance, and to complete regular refresher training.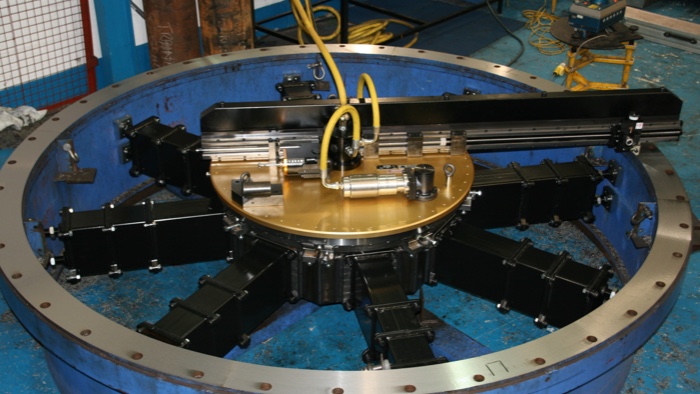 Anti-Corruption; Anti-Bribery
The business activities of TEAM are subject to all applicable anti-corruption and anti-bribery laws, including the Foreign Corrupt Practices Act and the UK Bribery Act. We are committed to compliance with all anti-corruption laws in the jurisdictions in which we conduct our business. All of our employees, agents and representatives, regardless of location, are required to fully comply with all applicable anti-corruption and bribery laws.
The principal features of our anti-corruption policies state that TEAM employees, agents or representatives may not pay, offer, promise, authorize or give anything of value, directly or indirectly, to a foreign official, a foreign political party or candidate for foreign office, for the purpose of influencing the decisions of those officials, parties or candidates to assist in obtaining or retaining business or otherwise gain an improper advantage. Additionally, our anti-corruption policies require TEAM to maintain (i) an adequate system of internal accounting controls to assure management's control over our assets and (ii) books, records and accounts that accurately and fairly, and in reasonable detail, reflect all its commercial transactions.
TEAM employees, particularly those with international responsibility or bookkeeping responsibility, are required to complete regular, specific anti-corruption training. Prior to retention of third parties, including agents, licensees, customs/shipping vendors and finance professionals, we conduct pre-screening due diligence and require contractual commitments to compliance with anti-corruption laws and compliance certifications. TEAM also audits our processes for foreign transactions outside of U.S. for compliance risks. All TEAM employees receive basic training on anti-corruption law compliance as part of their Code of Ethics training.
Harassment
At TEAM, we strictly adhere to the belief that everyone has the right to work in an environment free from harassment and other inappropriate conduct. All employees are responsible for reporting all forms of harassment, bullying and other inappropriate conduct taking place in the workplace. We consider harassment to be a serious act of misconduct and violations are subject to disciplinary action including immediate termination of employment.
Reporting Free from Retaliation
TEAM maintains an Ethics Hotline that provides our employees with a confidential way to report possible violations of the Code of Ethics or any policies, laws, rules or regulations. The Ethics Hotline is available 24 hours a day, 7 days a week and it is accessible by phone or online.
We will not tolerate retaliation against anyone who reports a concern in good faith or cooperates with TEAM or with a governmental investigation. We take claims of retaliation seriously; they will be investigated, and if substantiated, retaliators will be disciplined up to and including termination of their employment.
Ethics Hotline
1-866-908-7238
teaminc.ethicspoint.com
Human Rights
As stated in our Code of Business Conduct and Ethics, human rights are fundamental and protecting them is everyone's responsibility. TEAM is committed to respecting the human rights and dignity of our employees, contractors, vendors and the general public. We operate our business in compliance with applicable laws pertaining to fair employment practices and those prohibiting forced and compulsory labor, child labor, employment discrimination and human trafficking.
TEAM does not tolerate abuse of human rights in our business operations or in our supply chain
Conflict Minerals
In furtherance of our support of human rights and ensuring TEAM's actions are not directly or indirectly influencing or financing armed conflict and violence, TEAM continues to conduct supplier diligence and file annual Conflicts Mineral Reports pursuant to Section 1502 of the Dodd-Frank Act. For additional information, see our Conflict Minerals Policy.
Public Policy Participation
We believe in the right of our employees to participate in the political process, but if an employee chooses to be politically active, the employee must do so as an individual citizen on their own time and at their own expense. Laws and regulations place numerous restrictions on a company's role in political activities and funding. Any political contributions or participation in political activities by or on behalf of TEAM must be in conformance with applicable laws and approved in advance by the Chief Legal Officer and the CEO and Chairman of the Board. In addition, in accordance with applicable laws, we exercise our right and responsibility to make our position known on relevant policy issues to government leaders, when appropriate.